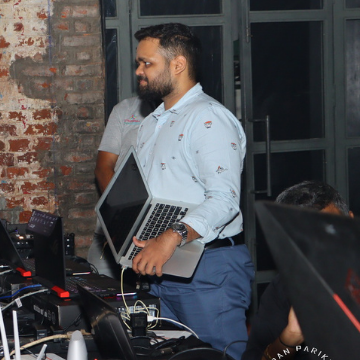 Kumash Shah
Entrepreneur & Technology Innovator
© 2022 All rights reserved.
Prolific to Ideas!
Having an opportunity to grow together?
An Entrepreneur, Researcher, Business Consultant, Foodie and Travel Enthusiast Mr. Kumash Born in middle class family, had passion for technology since long. He created his first website when he was in 8th standard and after that stopping him was not possible. He has established many brands since then catering to 1,00,000+ monthly active users with moderate revenue from each of the segment. He also being key note speaker in different events & University expert sessions delivered interactive lectures which helps young minds grow in life.
Age

29 years

Nationality

Indian

Residense

Vadodara, Gujarat, India

Email

secretary@kumashshah.com

WhatsApp

+91-8128188661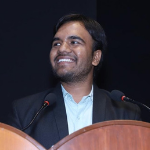 He's a dear Friend with great energy, passion, and enthusiasm. He has in-depth exposure to tech, product development, market, and operations. His ability to lead any project is phenomenal. Superb leadership with operational expertise.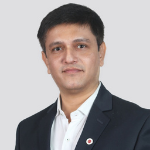 I am Travel Consultant and we always need to be updated with time. For that I contacted Mr. Kumash as my technology partner. He not only gave me amazing ideas to increase productivity and managing the clients but created an excellent software within a short span of time through which I was able to resolve my all the difficulties. I really appreciate the knowledge and efforts and I recommend everyone to connect with him for enhancement and growth of your business.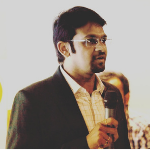 He is great in narrowing down an initially broad scope to optimize the application's impression and functionality. He is remarkable engineer with amazing skills from web presence of a company to social media strategies.
$65
per Session of 45 Minutes
Getting Suggestions
Investment Pitch
Business Collaborations
$95
per Session of 45 Minutes
For Mentorship
For Consultation
For Expert opinion
Destinations Visited
54
Movies Watched
2376
Food variety Tried
436
Career
Experience
2021 - Current
Heritage Collective India Pvt Ltd
Co-Founder & COO
With the aim of Artist rehabilitation and promote indian heritages acorss the globe, Crafstiry has started. It is so soon to describe further.
2011 - Current
Techicom India Pvt Ltd
Founder & Managing Director
This is the first company Mr. Kumash has started while graduating. Techicom is the most experienced and technologically advanced company with solutions like ChatBot development, AI based CRMs, Website development, Mobile Applications, etc with 550+ clients across 4 countries.
2016 - 2021
Profism Technology LLP
Chief Technology Officer
Profism was very near to his heart which provides technologies like Psychometric analysis, career programs with personalized videos, Mentorship guidance and much more with 3 different applications. The reason he left was Covid-19 crisis and few wrong financial decisions by management.
2014 - 2017
Friday Rating
Founder & Writer
With the dream of writing the honest reviews based on different psychological mindset was the core idea of starting this venture. The reason of failure Mr. Kumash analyze that every human being want to contribute their views on movies rather than getting told just like IMDB.
Knowledge
Marketing
Print
Digital Design
Social Media
Time Management
Communication
Problem-Solving
Social Networking
Flexibility
Analyzing
Company Portfolio
Contact
Vadodara, Gujarat, India
secretary@kumashshah.com
Available for Opportunity